Deculturalize
Author(s): Ilse Lafer Ed.
contemporary art | feminism / the sisterhood
Share
Artists respond to Carla Lonzi's radical feminism To "deculturalize" was Italian feminist, art critic and poet Carla Lonzi's (1931–82) term to describe a way of interpreting life in order to create a radical vision of gender. This publication examines Lonzi's legacy and its relationship to historical and contemporary art.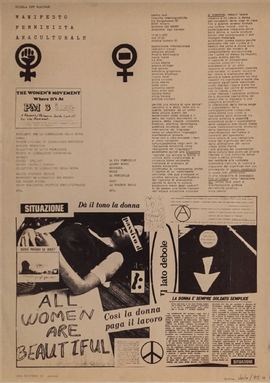 ---
Product Information
General Fields
:

9788867494286

:

Mousse Magazine and Publishing

:

Mousse Magazine and Publishing

:

March 2021

: books
Special Fields
: Ilse Lafer Ed.
: Paperback
: 352